Indulge your senses with our romantic add-ons for your next visit to Lazy Lane Cabins in Hocking Hills.  Let us order and place a dozen roses or mixed bouquet of flowers for that next romantic getaway to Hocking Hills.  Say "I Love You" with flowers.  A beautiful way to start celebrating your honeymoon or anniversary.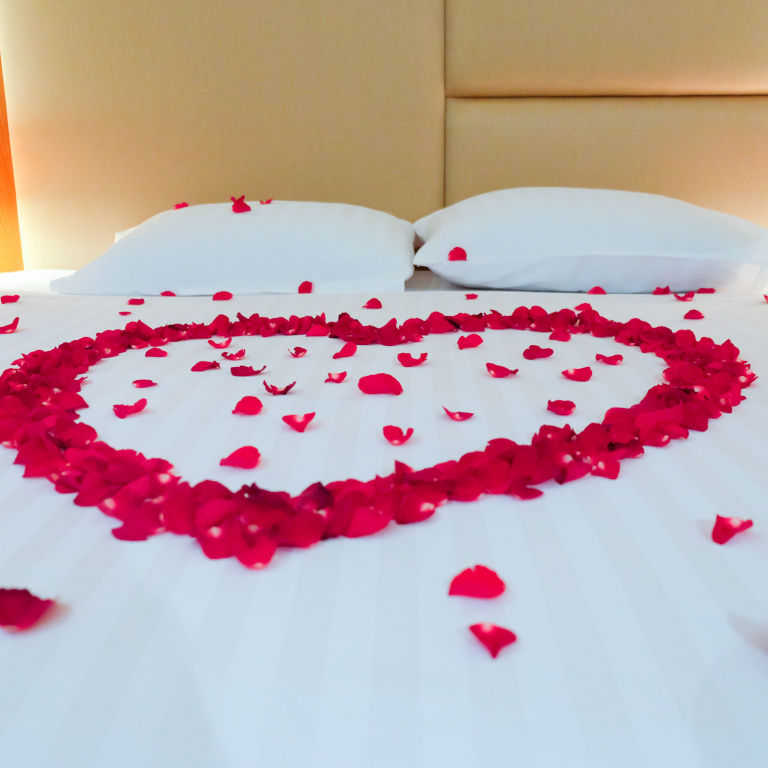 Bed of Roses
For a special romantic touch, add our Bed of Roses. We use silk rose petals placed on your bed in the shape of a heart. Also included is an organza bag with silk drawstring so that you may keep your silk petals as a memento!
$24.99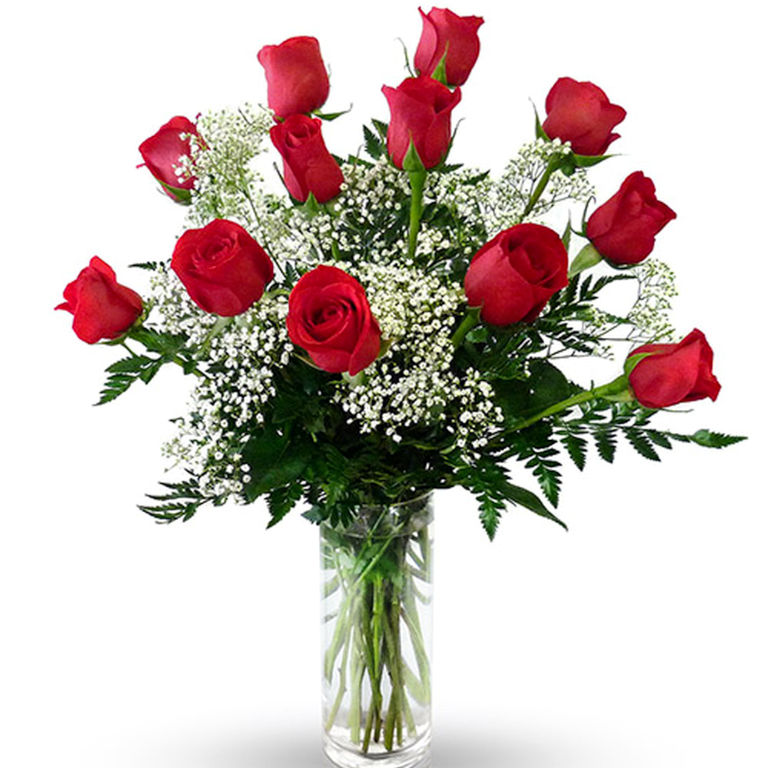 One Dozen Roses
One dozen roses in a vase with greenery and baby's breath. Roses will be in your cabin upon arrival. Color based upon availability.
$59.99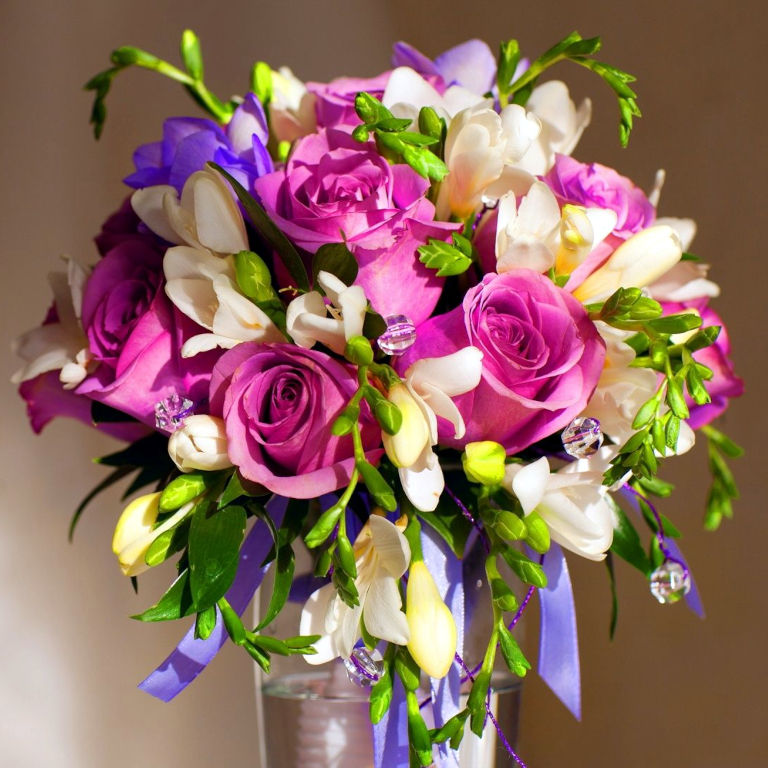 Mixed Bouquet
Mixed Bouquet in vase. We will have flowers in your cabin upon arrival.
$59.99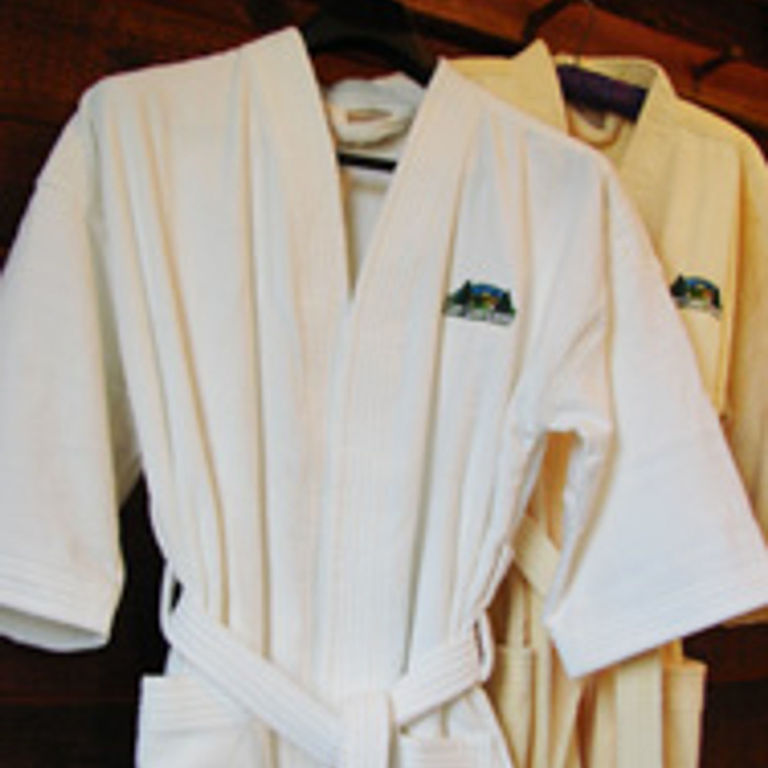 Lazy Lane Cabins Robe
Keep that cozy cabin feel at home! Order our plush Turkish terry velour wrap bathrobe that features the colorful Lazy Lane Cabins logo. One size fits most. Colors available: Pure White or Creamy Natural. Place your order online with your reservation and your robe will be in your cabin upon arrival!
$59.99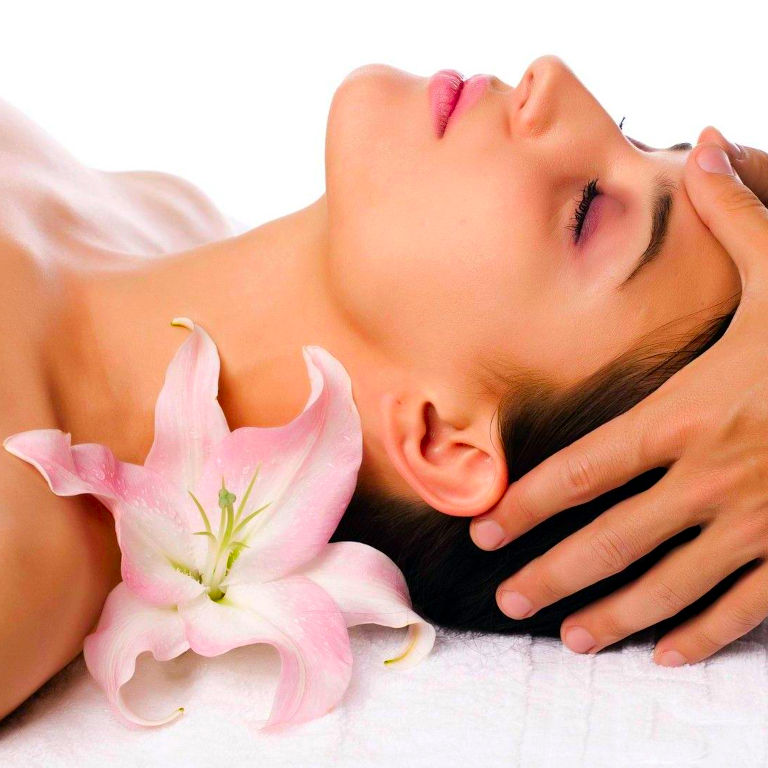 In Cabin Massage
After a long day of hiking or canoeing in Hocking Hills get a full body massage in the comfort and warmth of your private cabin in the woods.
Soothing massage in the privacy and comfort of your cabin. For reservations, please call 888-74-PEACE.